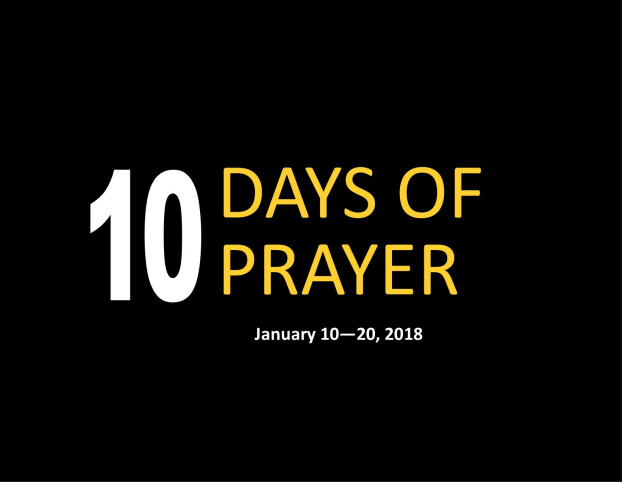 10 Days of Prayer
Daily, from 01/10/2018 to 01/20/2018, 7:00 PM - 8:00 PM
God has told us, "Before the work is closed up and the sealing of God's people finished, we shall receive the outpouring of the Spirit of God" - 1 Selected Messages, p. 111.
The Hagerstown Church will join our brothers and sisters around the world in 10 Days of Prayer. The focus of our prayers here in Hagerstown will be on the gift of the latter rain. This experience is one that every believer in Christ must be involved in.
We will begin by meeting each night from January 10-19 at 7PM, with the exception of January 13 when we will meet at 4:30PM. Then on January 20, Pastor Larsen will give a special message on the latter rain.
If you are unable to attend, you can still join Seventh-day Adventists from around the world in prayer via conference call by simply calling 1-515-604-9540, access code-377165 at 6:30AM and 6:30PM
"We may have had a measure of the Spirit of God, but by prayer and faith we are continually to seek more of the Spirit. It will never do to cease our efforts. If we do not progress, if we do not place ourselves in an attitude to receive both the former and the latter rain, we shall lose our souls, and the responsibility will lie at our own door." - Testimonies to Ministers, p. 508