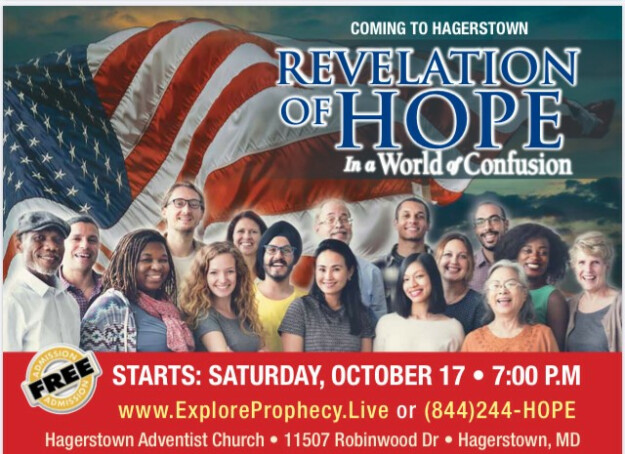 Revelation of Hope
Every Saturday, from 10/17/2020 to 11/07/2020, 7:00 PM - 8:00 PM
I think we can say that 2020 has been a crazy year! But in the midst of all this can we find peace and assurance? The answer is YES you can! We invite you to join us for some very important and timely meetings that will change your life and introduce you to Jesus. Speaker, Chaplain Joe Cirigliano, has taught and train all over the world. After completing the Billy Graham Evangelistic Association's event in his native New York City, his training and teaching were a part of a feature in Decision magazine. With a combination of Bible study, personal stories, humor, and explanation of current events, he will help you understand the Bible better and find answers to your questions.
REGISTER AT: www.exploreprophecy.live
There will be a children's program for ages 3-9.
**CDC guidelines are in place. Masks are required and social distancing. Thank you!
Recordings will be available